We master the core technology of the fan!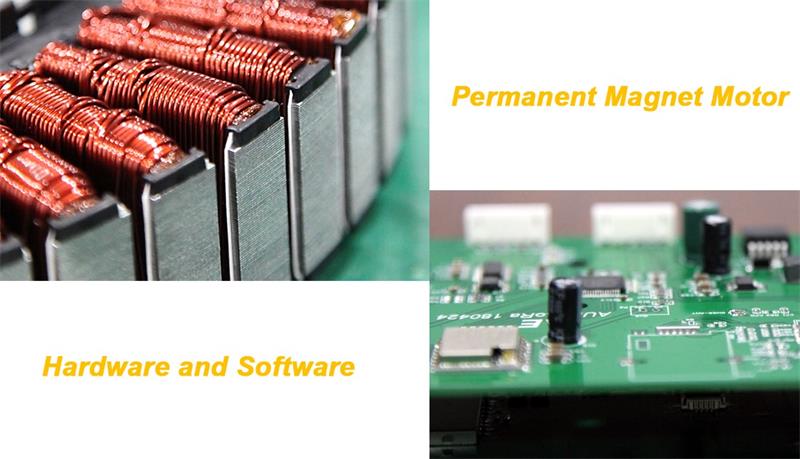 Apogee was established in 2012, our core technology is permanent magnet motor and drivers, which is the heart of the HVLS Fan, our company has more than 200 people, and 20 people on the R&D team, now awarded with national innovative and high-tech enterprise certificate, we got more than 46 intellectual property right for BLDC motor, motor driver, and HVLS Fans.
In the HVLS Fan market, there are two different types " gear drive type " and "direct drive type".
Several years ago, there is only a gear drive type, as we know the gear drive can reduce the motor speed and at the same time it can increase the torque according to the ratio, but the weakness is there is gear and oil, even though using the best brand name gear drive, there is still 3-4% quality problems, most are noise problems. The cost of after-service of HVLS Fan is very high, the market is searching for a solution to settle the problem.
A customized BLDC motor was the perfect solution to take replace of gear drive! The motor needs to be run at 60rpm and with enough torque above 300N.M, based on our 30 years of experience with motors and drivers, we patented this series – DM Series (Direct Drive with Permanent Magnet BLDC motor).

Below is the Comparison Gear drive Type V.S Direct Drive Type:
We are the first domestic manufacturer of permanent magnet motor fans and the first enterprise to have a permanent magnet industrial invention patent.
The DM series is our permanent magnet motor, the diameter has 7.3m ( DM 7300) 、6.1m ( DM 6100)、5.5m ( DM 5500)、4.8m (DM 4800)、3.6m ( DM 3600) 、and  3m ( DM 3000) options.
In terms of drive, there is no reducer, there is less reducer maintenance, no after-sales cost, and the overall weight of the entire fan is reduced to achieve 38db ultra-quiet operation of the fan.
From the functional point of view of the fan, the permanent magnet motor has a wide speed regulation range, high-speed cooling at 60 rpm, vulgar ventilation at 10 rpm, and can run for a long time without motor temperature rise noise.
From a safety point of view, the whole process of the ceiling fan is heated up. Vibration monitoring is safe and reliable, and the internal structure has also been optimized and upgraded to ensure the 100% safety of the fan.
From the perspective of energy saving, we use IE4 ultra-high-efficiency motors, which save 50% energy compared with the same function induction motor ceiling fans, which can save 3,000 yuan in electricity bills per year.
Permanent magnet motor fan must be your best choice.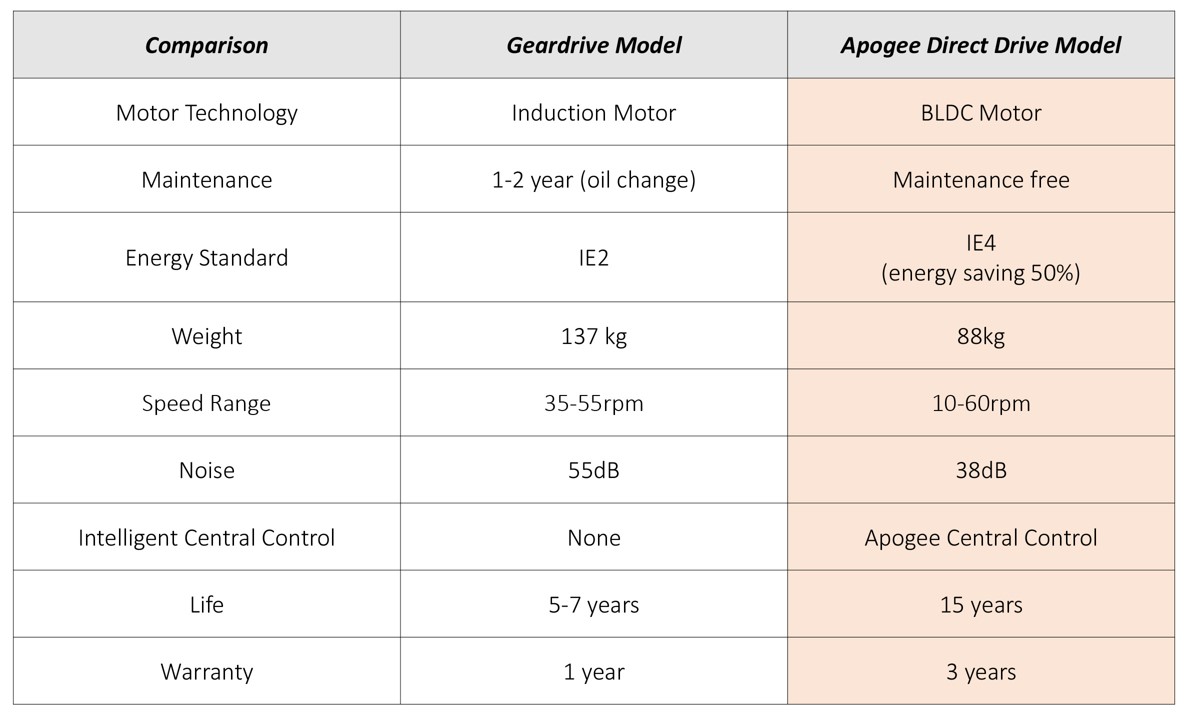 ---
Post time: Dec-21-2021