Strategy Cooperation with Hair Group!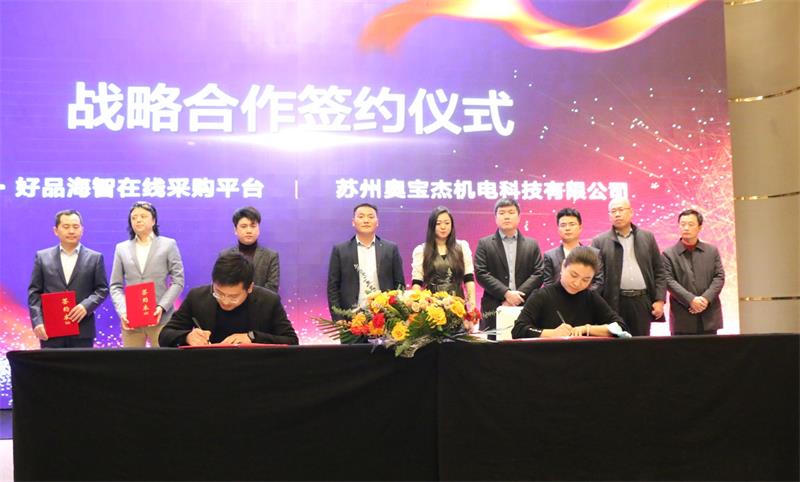 Hair is one of China's biggest home appliance suppliers, which has 57 manufacturing bases in China, Since 2019 we started cooperation and getting appraise from our customers.
Safety is the most important thing in Hair Group, at the beginning when they see this big fan, the first question is " Is it safe?"
Because we are a technology company, all the fans are designed and developed by ourselves from the internal structure to the motor control, so we and the customer explained how we ensure the safety of the fan in operation from the internal structure of the fan and the motor control. Also, we have a professional fan installing team;
 Since 2019 they select a testing area to install our fan Models for Permanent Magnet Motors DM Series, the effect is very good, and employees and managers like them very much! The DM 7300 with a 7.3m diameter can cover 1000sqm, only 1.25kw, and maintenance-free!
We use IE4 motor, we have achieved maximum energy saving without affecting the air volume, saving a lot of cost for Haier in one year;
And we have 30 years of experience in the motor industry. We are the first manufacturer of permanent magnet motor industrial fans in China. It is maintenance-free for life and has no after-sales problems.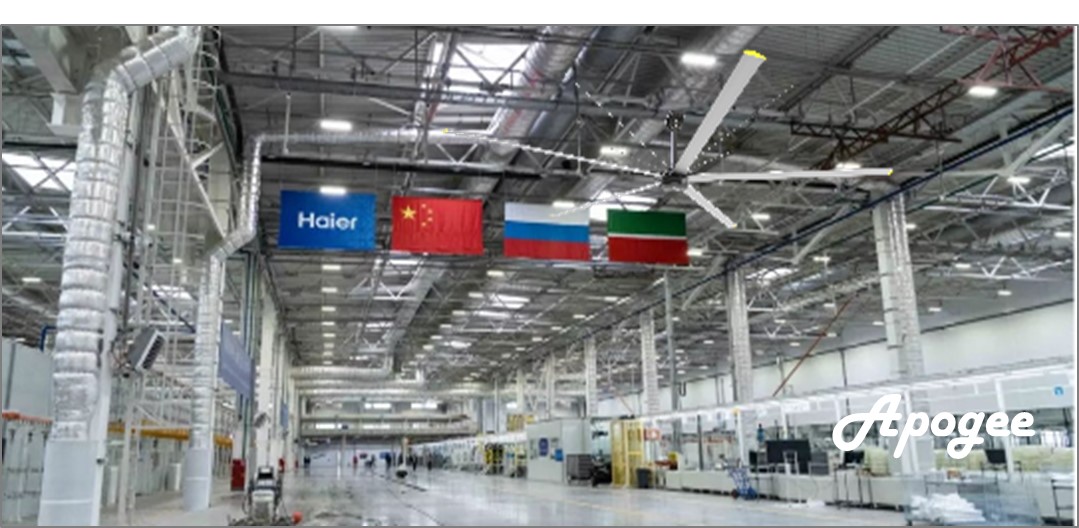 In 2021, we signed a strategic agreement for long-term cooperation, the estimated demand is 10000sets of HVLS Fans. Through 10years of experience in the fan industry, and with the best core part, Apogee fan is verified by the market and our customers.
In China, price is sensitive and important to get a customer, but we always told customers, that the most important thing for the fan is Safety, Reliability, and Features.
 And for overseas markets, the quality and reliability are more important, because of the time and distance, the cost of after-service is more expensive than purchasing cost!
We know that due to the epidemic, you could not visit our company on the spot. If you have agents in China, you can arrange for them to visit our factory. Of course, we also have senior sales engineers who can show you the workshop by video.
We believe that the manufactured company must be better quality and efficient service to bring about longer-term cooperation.
Just like this long-term strategic cooperation with Haier because of the first trust of us and the quality certification of the HVLS fan in two years. For our last long-term partnership, the industrial HVLS fan quality and safety are above all else in this industry.
Welcome to visit our factory and to be our overseas partners!
---
Post time: Dec-21-2021